The
Capacity Research Unit
at the University of British Columbia is an interdisciplinary team of researchers, staff, students and organizations working together to address discrimination and inequities in health care and social services.
Our research is shaped by community-academic collaboration. Together we strive to develop, test and inform practices, programs and policies that positively affect the well-being of people who regularly experience health and social inequities.
---
NEWS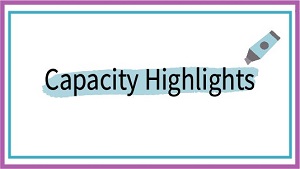 We are pleased to share the first of our STRENGTH study findings. Please click on "Capacity Highlights" to view our infographic on a strengths-based outreach approach to working with women in the  Downtown Eastside (DTES) neighbourhood in Vancouver.
Authors: Alissa Greer, Vicky Bungay, Bernie Pauly, Jane Buxton Publication: International Journal of Drug Policy Volume: 85 What we know There is limited knowledge in the literature about the experiences of people who use drugs and are engaged in peer work in harm reduction settings across BC. This is an important avenue of research […]